Marcia Ruben, PhD, CMC, PCC
Marcia Ruben is president of Ruben Consulting Group, Ltd. She is an experienced management consultant, executive coach, and Tangle Doctor™. She is a leading authority on leadership an
d collaboration strategy. Marcia leads executive teams through tough issues to build accountable, collaborative performance cultures. Four factors create demand for Marcia's services. First, she has real-world business leadership experience. Second, she is a published doctoral author on how to be an effective leader in a complex corporate culture. Third, Marcia is particularly adept at clarifying situations in which differing points of view are tangling forward progress. Finally, Marcia has a consistent track record of designing and facilitating pragmatic solutions that build the bottom line.
Marcia has more than 25 years of success in corporate management and consulting. Her consulting practice includes the following: technology implementation and cultural change assignments for global initiatives; strengthening team and cross-functional collaboration; designing strategies for successful merger integration; facilitating key executive meetings; and coaching key executive leaders. Marcia's goal in every assignment is to help clients achieve breakthrough, profitable results.
Marcia's business and consulting experience includes roles in senior and middle management at two Fortune 500 corporations. She has also held senior management and senior account executive roles at three management consulting firms. Her experience includes work in the biotech, high technology, financial services, retail, government, and professional services sectors. Marcia speaks regularly at industry and professional conferences on leadership and change topics. Her educational background includes a Ph.D. in Human and Organizational Systems, double Master's degrees, and Phi Beta Kappa graduation from U.C. Berkeley.
Marcia earned the Certified Management Consultant designation from the Institute of Management Consultants USA in 2002. This certification is awarded to those select consultants who have demonstrated a history of substantive results for clients, adherence to the canon of ethics of the Institute of Management Consultants USA, and professional practice management.
In 2010, Marcia earned the Professional Coach Certification (PCC) from the International Coach Federation. This certification is rewarded to coaches who have proven coaching expertise. She completed a year-long Evidence Based Coaching program in 2008 and has logged more than 1500 coaching hours, with several dozen corporate clients.
Marcia currently serves as an Assistant Professor in Golden Gate University's graduate school of business and is also the Chair of the Management Department. She has designed and teaches a popular course in team dynamics, both in-person and online, and also teaches Developing Personal Leadership for students completing their Professional MBA program.
Marcia resides in San Francisco with her husband, and works on assignments around the globe. She is active in nonprofit leadership boards and provides pro bono services to local nonprofits.
Consulting Affiliates and Untangling Team
Ruben Consulting Group has affiliate relationships with a network of hand-picked and elite senior-level specialists from a variety of disciplines. We can support any size project with a hand-picked team whose skills will meet your needs and whose style will match your culture. Listed below are descriptions of the members of Ruben Consulting Group's talent bench.
Beth Symes, PCC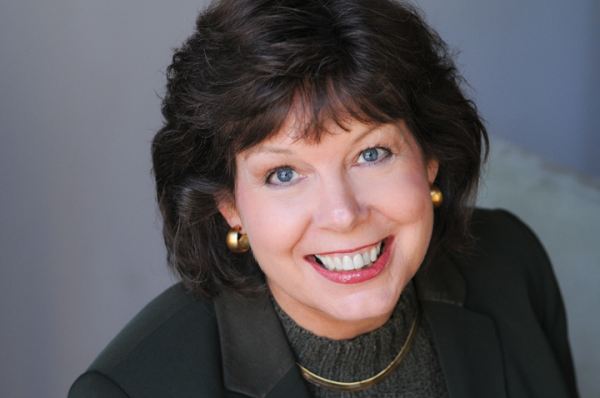 Beth Symes is a seasoned executive coach and consultant specializing in leveraging individual and team strengths to optimize performance outcomes. Beth works with senior executives and management teams, utilizing a dynamic and demanding process of self-discovery, experiential learning, personal challenge, and goal setting to guide individuals and teams beyond the barriers that have limited their performance. As a result, her clients create futures that more accurately reflect their talent and ability, which is reflected in the impact they make on their organizations.
Beth works with corporations and individuals in a variety of industries and professions. Her organizational clients range from Fortune 500 corporations, to early stage and not for profit organizations. She has partnered with well known organizations such as London Business School and Lane4 in the UK, as well as Leadership by Design in the U.S. Her initiatives are focused in the areas of Leadership Development, Executive Coaching, Dynamic Team Performance and Performance Execution.
In addition to her consulting work, Beth hosted an international internet radio talk show for several years called "Work Life Today" which focused on individual and organizational performance issues. The show provided a forum for industry leaders and noted authors for advancing the concepts of human performance and potential.
Beth graduated from Rutgers University with a BA in English and has an MA from Washington University in Human Resource Management. Beth is a graduate of the Fielding University Graduate program in Evidenced Based Coaching and has earned the ICF designation of PCC. Beth is currently pursuing a second Master's Degree in Organization and Management Development with a graduation anticipated in December 2010. Beth's 10 year consulting career was preceded by 20+ years of hands-on cross-functional line management experience in the pharmaceutical, airline and hospitality industries.
Laurence Akiyoshi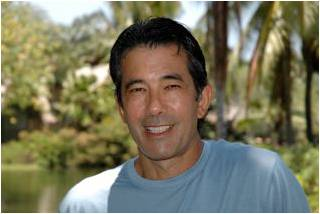 Laurence F. Akiyoshi has over 25 years of experience as a line manager, executive advisor, and consultant to leaders and organizations. His experience includes director and manager roles of learning and organization development functions within large global organizations, owner and principal of an international consulting firm, and managing teams of consultants for global high technology and biotechnology organizations.
In his consulting work, Laurence specializes in collaborative approaches to complex and comprehensive, organization transformation, change, and redesign. He has developed and refined effective approaches where leaders and employees jointly identify initiatives and changes that produce higher levels of organization effectiveness, performance, commitment, and results. In addition to this work, he focuses on the development of executives, executive teams, and key strategic leaders by enhancing their ability to learn, broadening their capability, and designing ways to achieve greater impact.
Laurence provides strategic insight, as well as intensive and ongoing consulting support for many large-scale organization change and transformation initiatives, and the redesign and implementation of functions and business units within organizations. He provided executive coaching and leadership development to clients throughout the Americas, Europe, and Asia. His style is hands on and shares the commitment and accountability to the achievement of results. He has consulted in a wide variety of industries, including high technology, entertainment, service and technology venture start-ups, manufacturing, consumer goods, automotive, biotechnology, financial services, retail, franchise and restaurant operations, utilities, wineries, and aerospace.
He has co-authored workbooks and articles in the areas of organization development, consulting skills, and change management, they include: Strategic Organization Design, Implementation of Collaborative Design, Staff Consulting: Making Meaningful Contributions to Organizational Performance, and Executive Coaching During the Phases of Planned Change.
Laurence holds graduate degrees in counseling psychology and management from the University of California. In addition, he is a graduate of Columbia University's Advanced Program in Organization Development, as well as advanced work in Organization and Action Learning in a joint venture with Apple, Inc. and Harvard University. He is currently enrolled in the Dispute Resolution and Conflict Resolution Graduate Program at Southern Methodist University, and is a lecturer/visiting scientist with the Software Engineering Institute at Carnegie Mellon University.